Instructor:
Jerry Steinberg, SCORE District Director &
SCORE Mentor

Jerry currently serves as District Director for District 456 covering Puerto Rico and the US Virgin Islands in the Caribbean. He is a past Chapter Chair of Palm Beach SCORE where he continues to provide mentoring to entrepreneurial business clients looking to start new businesses or turn a struggling small business around. Jerry has spent 48 years in the business community in various senior sales & marketing management positions for both Fortune 100 and family-owned businesses, including his own. He has lived in England and Brazil and traveled internationally extensively for over 20 years while working for both Cummins and Waukesha Engine, a Division of Dresser Industries.
Where
Keiser University
2085 Vista Parkway
Room 105
West Palm Beach, FL 33411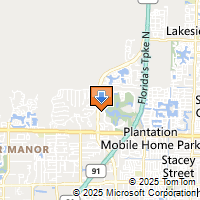 Driving Directions
Contact
Larry Ornstein
Palm Beach SCORE
larry.ornstein@scorevolunteer.org
561-833-1672
Free Workshop: Introduction to Business Ownership
Are you thinking about starting your own business?
Do you know if you have what it takes to be a successful business owner?
This workshop will help you decide if you are ready to take the plunge to become a business owner or if you may be better off keeping your day job.
Have all of your questions answered by a SCORE Certified Mentor.